Finding the Right House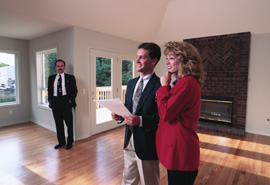 A real estate agent can help save you time and effort in your search for the right home. Real estate professionals have access to home buying tools and experience that the average homebuyer doesn't. The real estate agent's role is to guide you through the home buying or selling process. Real estate agents can help you:
Understand the paperwork and legal requirements
Find the neighborhood for your lifestyle
Find the home that meets your needs
Search property values in your area
Negotiate the final offer
Coordinate the closing process
Determine the specifics you want or need in a home.
What are your day to day and future needs?
Do you enjoy swinging a hammer?
Older houses have great charm, but may need updating.
New homes offer the latest energy efficiency and design features- Larger lots can give room for additions and swimming pools.
A fixer upper can dramatically increase in worth.
A PUD may have private recreational facilities such as a pool and play parks.
A condo or town-house will relieve you of yard work and exterior maintenance.
Sit down with your real estate agent and make up a wants and needs list. Knowing your price range, your agent can determine in what neighborhoods or towns to start looking. You may find that you are limited to where you look based on your situation.
There is no sense in wasting your or your agent's time in areas out of your price range.
Wants and Needs
Price range
Building style/design
New construction
Remodeled
Fixer upper
Minimum # bedrooms
Bathrooms
Family room
Fireplace
Office/den
Hardwood floors
Swimming pool / Spa
In-law quarters
Workshop
Central air conditioning
Parking facilities
Yard size
School district
Work locations
Special zoning or location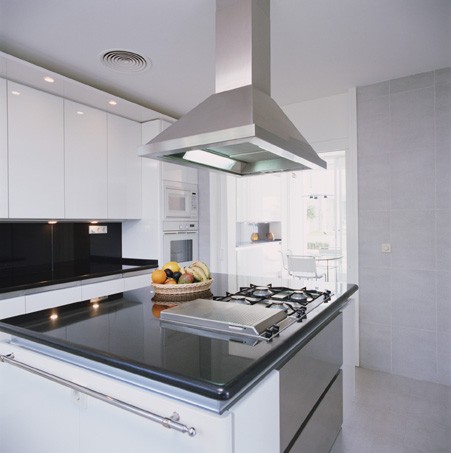 With a list of houses that you can afford to buy, drive-by them and check out the surrounding neighborhood. Next make an appointment with your real estate agent to view the interior of the ones you are interested in. After you have narrowed your selection to few houses it is important to visit them at different times of the day. Visit them during the morning commute time. If you visit only during the middle of the day, you might not notice if the street in front of the home is used as a minor thoroughfare or a shortcut. This is also a good time to find out how you emerge from you residential area into traffic on a thoroughfare or how long it takes for freeway access. Go back after dark and walk around the block. You might notice that headlights from approaching traffic shine into the home or hear sounds from a nearby night club or park that you were not aware of.
After previewing a number of homes, you will want to preview some a second time. This is the time to make measurements, ask questions and make a closer self-inspection. When you want to make an offer, ask your agent for sales comps to arrive at an offering price. A "seller's market" or "buyer's market" can have big effect on how much to offer. There is no sense in making a low offer on a well priced home in a seller's market.
A properly written contract will allow a buyer a number of outs if certain items are not met or approved. Get a copy of a typical real estate contract prior to making an offer and have your agent go over it with you.