Selling Your home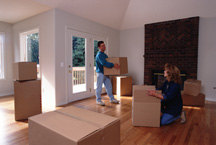 The best source in locating an agent is your family or friends. Many would have experienced the selling of a property and could refer you to an agent that they found to be capable. Experience or the number of years the agent has been in the business should be a consideration. My experience enables me to assist you by:
Providing you up-to-date information on what is happening in the marketplace and the price, financing, terms and condition of competing properties. These are key factors in getting your property sold at the best price, quickly and with minimum hassle.
Marketing your property to other real estate agents and the public. Often, I can recommend repairs or cosmetic work that will significantly enhance the salability of your property. I market your property to other real estate agents and the public. In many markets across the country, over
50% of real estate sales are cooperative sales; that is, a real estate agent other than yours brings in the buyer. I act as the marketing coordinator, disbursing information about your property to other real estate agents through a Multiple Listing Service or other cooperative marketing networks, open houses for agents, etc.
Knowing when, where and how to advertise your property. There is a misconception that advertising sells real estate. The NATIONAL ASSOCIATION OF REALTORS® studies show that 82% of real estate sales are the result of agent contacts through previous clients, referrals, friends, family and personal contacts. When a property is marketed with the help of your REALTOR®, you do not have to allow strangers into your home. I will generally prescreen and accompany qualified prospects through your property.

Helping you objectively evaluate every buyer's proposal without compromising your marketing position. This initial agreement is only the beginning of a process of appraisals, inspections and financing -- a lot of possible pitfalls. I can help you write a legally binding, win-win agreement that will be more likely to make it through the process.
Helping close the sale of your home. Between the initial sales agreement and closing (or settlement), questions may arise. For example, unexpected repairs are required to obtain financing or a cloud in the title is discovered. The required paperwork alone is overwhelming for most sellers. I am the best person to objectively help you resolve these issues and move the transaction to closing (or settlement).
Selling your home involves many steps, from consultation to pricing, marketing to escrow. I have many resources and a high level of expertise to bring to this process, which will be tailored to fit the characteristics of your property needs. They include the following:
Initial Consultation

Understanding the objectives you want to achieve
Identifying the support you expect from your Prudential Locations agent
Analyzing your property for its special features and differentiators

Determining Market Value and asking price by analyzing:

Recently sold homes
Homes available for sale
Homes that failed to sell

Designing and Implementing a Marketing Plan Establishing your marketing objectives

To sell your home for the highest value in the shortest possible time
To utilize the full resources of Prudential Locations to gain maximum exposure for you home
To attract qualified buyers through a variety of channels
To assist in all stages of the transaction, from the purchase offer through closing.

Preparing you Home for Sale

Make reccomedations to help you make the best possible impression to prospective buyers
Such as removing clutter, keeping grass trimmed, rrmove dead or dyinh plants. fix peeling paint, smudges on walls, etc.
Coordination of professional inspections

Implementing your marketing plan with deliverables that may include:

Competitive market analysis
Featured listings on Internet site
Professional photos
Listing in MLS
Property brochures
Newspaper advertising
Sunday open houses
Internal agency promotion
Just-listed postcards
Preliminary title report
"For Sale" sign
Progress reports available online and offline
Contract negotiations
Escrow monitoring
Coordination of showings
Closing and recordation

Sales Process

Reviewing Offer and Negotiating with Buyer's Agent
Reviewing all offers with you.
Negotiating the agreement
Completing the transaction
Monitoring the Escrow Process
Regularly updating you regarding escrow.
Informing you of any documents/inspections you need to provide.
Letting you know when final paperwork needs to be signed to complete the escrow process.
After-Sale Follow Up
Final meeting with you to make sure all settlement transactions have been fulfilled